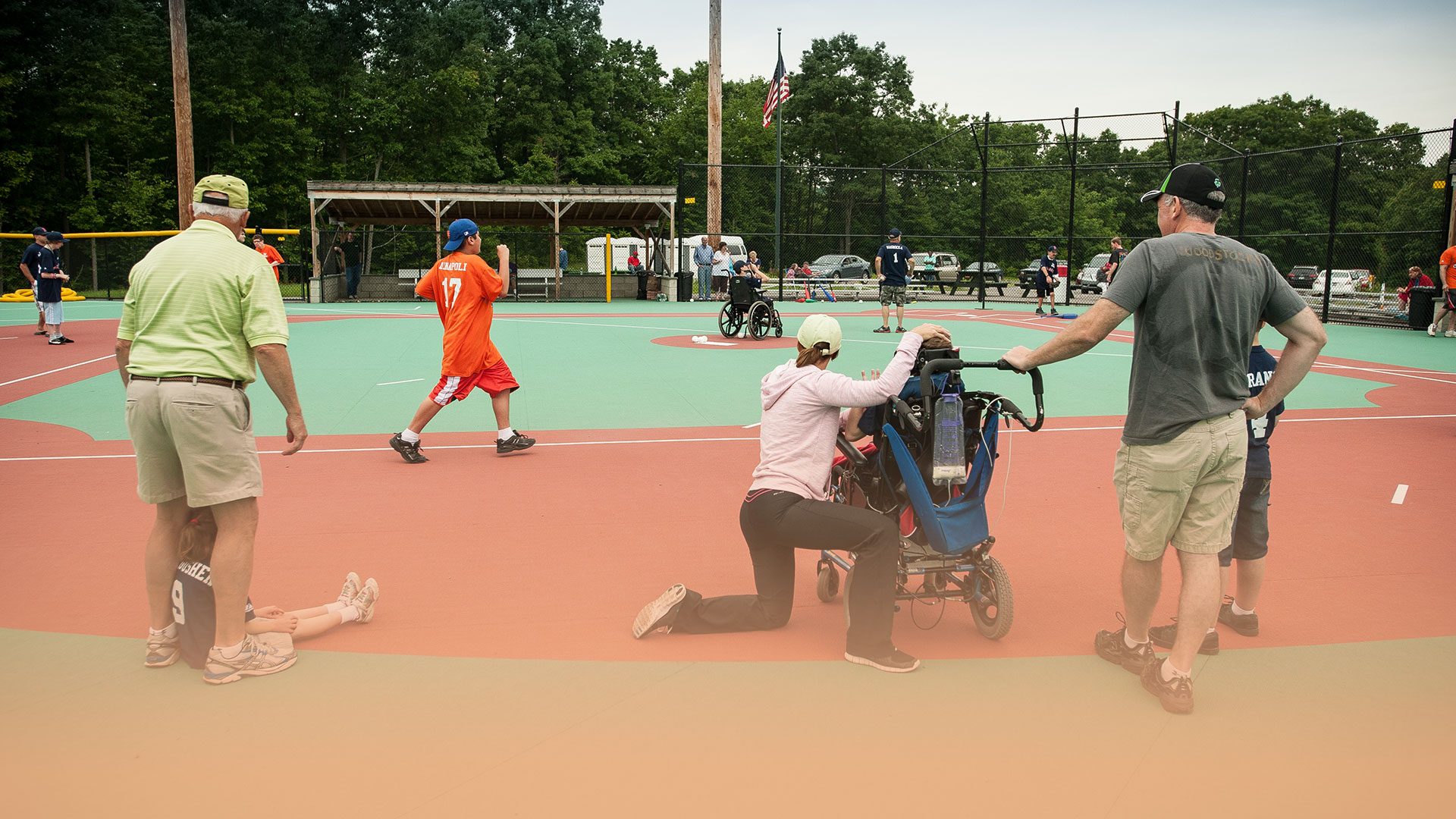 MIRACLES HAPPEN EVERY DAY.
BE PART OF ONE.
Your contribution to the Miracle League will help us spread the word about the Miracle League and will help us assist other communities at establishing local leagues and building local fields.

The Capital Region Miracle League offers baseball, basketball, bowling, football and soccer to special needs athletes of all ages from Upstate New York.
All baseball, football and soccer games are held at the Jaime M. Adams Field in East Greenbush, NY. The field is the first multi-sport turf field for special needs athletes in the United States. Baseball takes place late spring, and football and soccer takes place during the fall.

Basketball games are held a the Boys and Girls Club in Rensselaer, NY. Our basketball season is during the winter.

Bowling takes place at Spare Time in East Greenbush. Bowling takes place during the spring.
All sports and social activities are provided to our athletes and their families at no cost. Visit the individual sports pages for more information, or sign up to participate.